Did some wreck fishing, and bottom bumping 6/12 and 6/14 in 110-140' and used Vertical jigs and scored on some big Cuda's and A.J's. We were hoping to get some ARS's but ...oh well.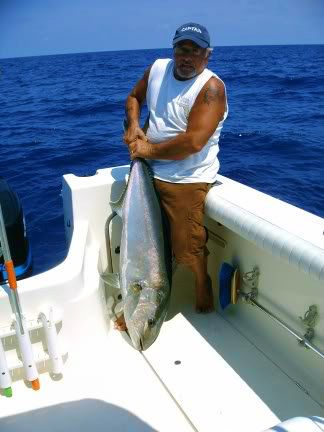 and my cousin "Chooch"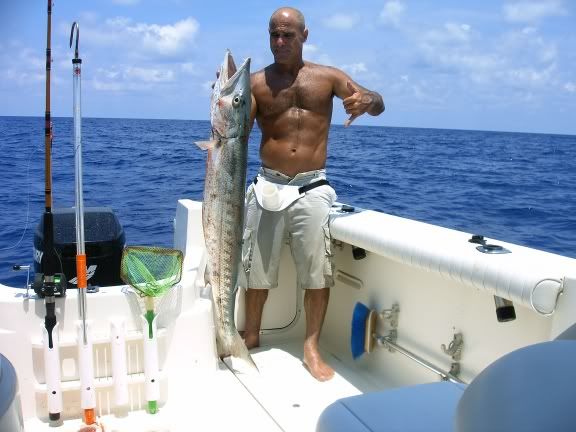 seas were great , wings were light and the fish were big and plentyfull. We kept only 3 Jacks and 2 small Cuda's. Smoked the bigest Jack and 1 Cuda and kept the reat fresh. Talk about smoked fish Taco's and Burrito's...yum.
To view original report please click here:
http://www.fishingunited.com/reports/view_report.php?AREAID=600&REPORTID=682